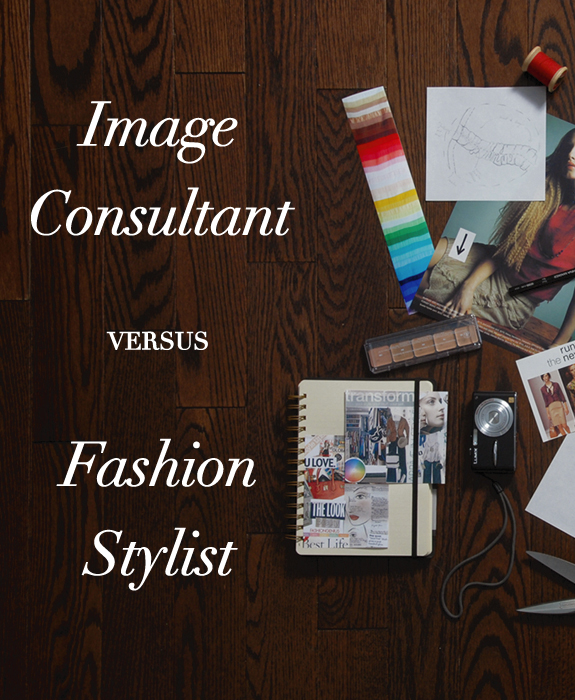 I've been called an image expert, a fashion stylist, a wardrobe magician and a professional presence coach. All apply.
But there are distinct differences between my career as an image consultant and my work as a fashion stylist, right from where each process begins. Fashion styling starts with a fictitious creative idea. Image consulting starts with my client's real, unique being.
Deep, I know!  Allow me to explain…
These are photos from a recent Fashion Editorial project I styled with photographer David Hou and hair/make-up artist Candace French.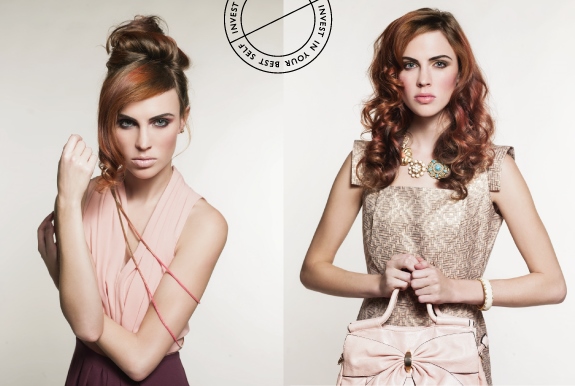 FASHION EDITORIALS tell the audience a story without words. The photographer, stylist, make-up artist and model all work together to produce a beautiful piece of art based on a pre-set creative direction. That single fictitious idea.
The creation of a storytelling fictional image is trying to find perfection in a single shot. Like a needle in a haystack. Hundreds of photos are taken, 99% hit the cutting room floor, and hopefully… painstakingly… one perfect frame stands out.
To get that one elusive editorial composition takes an ounce of patience and a pound of creativity!
There's a massive world of possibilities when choosing an outfit to style a model that is genetically pre-disposed to looking good in just about anything. But the multitude of options is where the difficulty lies. What one outfit perfectly embraces the creative direction the team has chosen?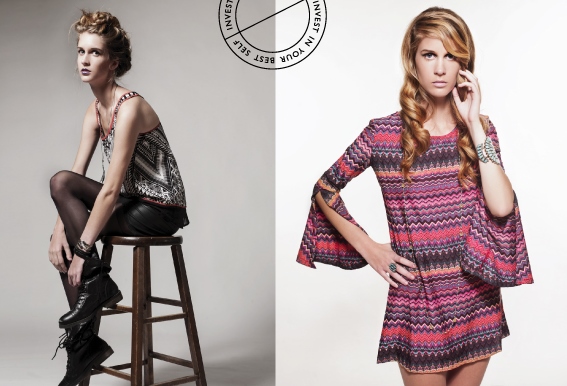 Giving a model creative guidance for a specific 'look' and 'feel', then watching them act the part through body language, facial expression and dramatic flair, is a process that starts from the outside (creative direction, clothing, makeup, etc.), and then the model internalizes the character.
No need to worry if the clothing fits properly when styling for a fashion photo shoot. No one will see the copious behind-the-scenes pinning of the clothes, the use of small weights that make the fabric drape properly, or the 'wrinkles' the photographer 'touched up' after the fact. Colours are wrong for the model's natural skin tone, undertone, eye/hair colour? Nothing a little artistic lighting and a talented make-up artist can't tackle! 5 inch heels? No worries, there's no walking involved. Skirt too tight? We'll just leave the back zipper open. It's not like she's going out in public!
Then, there's IMAGE CONSULTING… I deal with real people presenting themselves in their real lives.
The targeted shopping approach that I provide to my image consulting clients (based on a dozen factors like size/body-type, personality, lifestyle, and budget) means there are crystal clear lines between what will work, and what will not, for each unique individual. With fewer workable options, the hunt for those ideal pieces is a daily challenge that I passionately take on.
No acting here. I observe my client's natural composure and communication style, listen intently to understand his/her personality and then skillfully bring out their best genuine attributes in their professional presence. Inside out, versus outside in!
My clients ARE going out in public, presenting themselves in a wide variety of situations, environments and lifestyle arenas, from the very casual to the highly professional. 'All the world's a stage' and whether you play your part on Bay St., Yonge St., or Queen St., there's no pinning ill-fitting clothes, and no one touching up your image flaws as you go! All garments need to have impeccable fit at all times, in any situation. Correct colours, styles and fabrics are not just the beginning. They are essential.
Quality, comfort and creating a mix and match wardrobe that gets you through a week in the life of YOU is where my expertise shines. We're talking real life, and your unique style, with a nod to fashion. But again, all of these details that I carefully consider for my clients are like clues. Clues that I follow to clearly and accurately translate their true inner selves, and their genuine personal story, into their best unique outer image. There is a right, and there are wrongs, for each of my clients. It becomes evident during my consultations with them, but it can be even more difficult to pull together than that one perfect picture in a fashion photo shoot. But it's what I do best!
Fashion styling involves a heavy dose of fantasy. As supermodel Kate Moss said in the Dec-2012 issue of Vanity Fair, "I don't want to be myself, ever . . .  You've got to give me a character."
That side of the business is always fun, and we produced some beautiful photos. But I'm always brought back to genuine reality by my image consulting clients, with their need to present themselves professionally, as well as authentically, and with my passion to help others invest in their best self!
Written by Janelle Long of Janelle Long Image Management.